3D-print with fibre reinforcement
Our new 3D-Printer offers an innovative production possibility!
The printer uses the patented CFF process (Continuous Filament Fabrication process) to produce 3D printed components made of nylon/PA6 or onyx/PA6 reinforced with continuous carbon, kevlar or glass fibres, and it combines this way the flexibility of 3D printed components design with the exceptional strength of Carbon, Kevlar or glass fibres for following applications: :
gauges, fixtures, devices, assembly aids and other tools
Functional components
Operational prototypes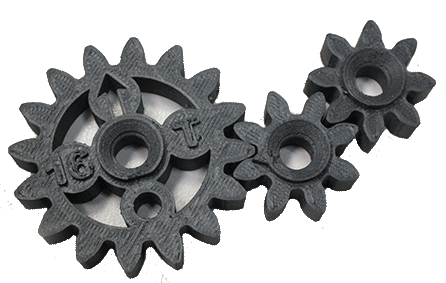 basic materials
Nylon/PA6: Nylon is a hard-wearing and flexible plastic with low friction properties.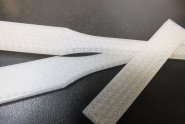 Onyx/PA6: Nylon/PA6 combined with micro-carbon fibres is not only more stable than other plastics, but also it is also stiffer, more heat resistant and has a higher surface stability.
By changing the basic material, a fire-protection variant is also available, which is also UL-listed .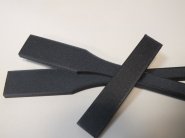 Reinforcement material
Glass fibre: best strength/cost ratio, electrically insulating fibre
High temperature glass fibre: Ideal for automotive industry, aeronautics and other industries where materials with high heat resistance are required.
Kevlar fibre: highest abrasion and impact resistance
Carbon fibre: highest strength-to-weight ratio and highest thermal conductivity
your benefits
The component is ready for use in a very short time.
Printing work independent of features.
Additional work steps such as sawing, milling, turning and drilling are no longer necessary.
Those advantages allow a fast delivery time and lower costs compared to conventional production.
possibilities
drillings
countersinkin
gaps
corners without radii
bars ≥ 1,5 mm
contact details
If you have any questions, please send your enquiries to: