Special fabrication
complex? difficult? - a challenge for us!
The extension arms shown here, which are used as varnishing arms of a "side painting machine", require our complete expertise and know-how!

For producing the component drawings required for the programming of our CNC machines, it was necessary first of all to make a 3D drawing of the extension arms after receiving the 2D plans by means of the latest CAD software.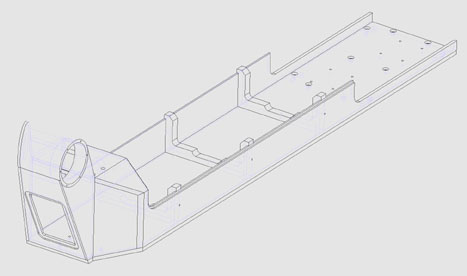 After finishing this very complex first work step, the production of the required component parts started. EP GC 203, a material made of epoxy glass, was used, which is versatile and of high mechanical quality. All machines of our milling department were used: from the conventional to the high-tech 5-axes CNC machine, at which parts can be produced with highest precision.
Finally, the produced component parts were pinned and bonded by hand in our special production unit to ensure highest accuracy, hold and stability of the finished product.
Upon customer request, the varnishing or sealing of surfaces is also possible in our paint shop.
We will find a solution to your problem as well!