medical technology
Prototype - or series production?
We give you advise on the choice of materials, and manufacture individually according to your demands, so that you receive the finished product in the end. Necessary one-off productions can partly be realized within one working day. This performance and commitment can only be converted with an appropriate powerful team and appropriate structures.
In the context of the supplier daily 2001 of the company Siemens Medical Solution MR, we were distinguished to be the supplier with the best evaluation for the year 2000/2001. We supply complete building groups for the manufacturing of the magnet resonance - Tomographs in the Kanban system. Beyond that we support our partner Siemens MR within the fields development, as well as building of prototypes.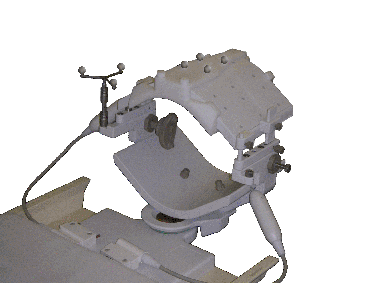 We are in close partnership and collaboration with Noras Röntgen- und Medizintechnik GmbH in Höchberg which are supplier of appropriate magnet resonance products for the wholesale producers.
After the prototype production we deliver in this special domain from 1 piece up to series production.
We also let your visions become reality!
---
Handles in the medical technology – We handle everything!
Medical handles, individually produced according to drawing and materials guaranteeing homogeneity, no shrink holes, no stains as well as an uniform colour structure. Basis are winded rods made of phenol cotton fine fabric which entirely meet the technical requirements for surgical instruments. Different material qualities, colour shades and price ranges are at your disposal. In order to improve the surface quality, the handles are also available in polished finish. The most modern machine technology ensures the keeping of tolerances and allows the most complicated and ergonomic contours.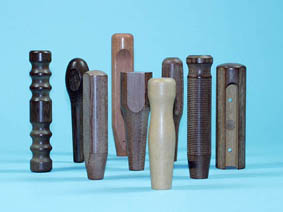 Depending on the batch size and colour requirements, the basic material can be completely dyed. This represents the clear difference to our competitors. Just demand and profit from the potential of Gatex GmbH. We will be pleased to help you realising your ideas and objectives.
Please send your enquiries together with the respective drawings and indicate the quantities and delivery time to the sales team of ISOVOLTA Gatex GmbH.
Contact us!