GFRP-High performance rings for industry
Made of epoxy resins or polyester resins in combination with glass roving, glass mats and glass fabrics, these rings offer good strength or stiffening effects with excellent thermal, electrical and chemical properties. They are mainly used in sensitive application areas such as traffic engineering, generator construction and high-performance mechanical engineering.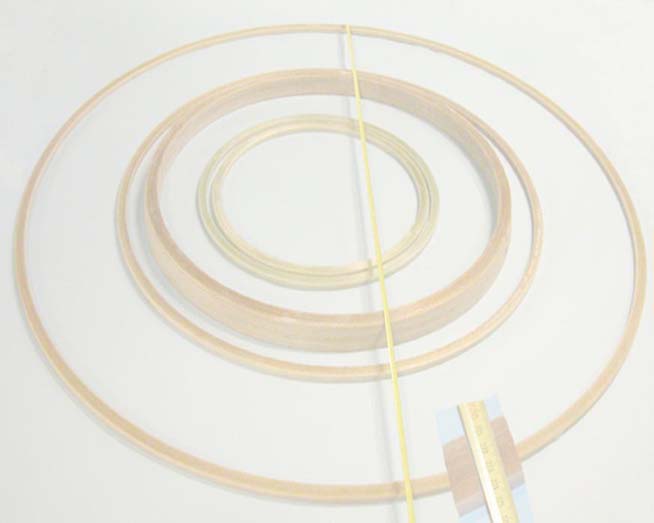 Essentiel – winding – procedure
This process is specially adapted to the diverse requirements of our customers. This allows us to create optimal solutions individually for quantity capacities, from one-off production to small batches and large series.
areas of application and production possibilities:
Insulation rings
Stiffening rings
Thrust rings
Support rings
The production possibilities range from:
Inner diameter ³ 150 mm
Outer diameter £ 3000 mm
Ring width £ 15mm ³ 100 mm
Ring back height £ 20 mm ³ 400 mm
Of course, the rings are also processed as follows on request:
Precise turning to final dimension according to DIN
Making recesses
Manufacture of all types of fixing holes
In principle, we can handle any requirements in this special segment. Test us!